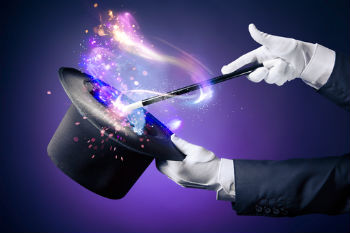 Prestidigitation. Legerdemain. Sleight of hand. Distraction techniques the magic trade uses to draw your eye away from what is really going on. But such misdirection is not confined to the magic circle.
They are a tactic used by the powerful to divert attention from what they are really working on.
From 'burying' bad news when a significant other story is in play, to the Machiavellian use of an Olympics or world cup, or a jubilee, or even a well-timed military campaign - all have been used to distract the public from matters of greater import.
And so we turn to the eye-catching baubles of devolution. The hand-me-downs of power and seemingly significant funding from central government is portrayed as a watershed moment for local government.