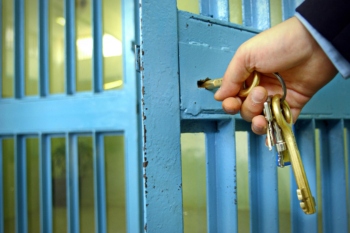 A scheme to give prisoners a place to live when they are released is now being trialled in Leeds, London and Bristol, it has been announced.
The trials are part of a partnership between prisons, local authorities, probation staff and charities designed to give prisoners the support and stability they need to turn their lives around.
Prisons minister Lucy Frazer said the first ex-offenders have now entered dedicated accommodation in the £6.4m project, part of the Government's £100m Rough Sleeping strategy.
Latest figures show the number of people sleeping on the street fell for the first time in eight years.
Ex-offenders in the scheme will live in the accommodation for up to two years, having received tailored support in the lead up to their release date.
Ms Frazer said: 'This is a vital part of our plan to reduce reoffending, drive down crime and better protect the public.
'The Government is investing in prisons that will boost rehabilitation, but we must also make sure that ex-offenders have the stable accommodation that makes them far less likely to commit further crime.'