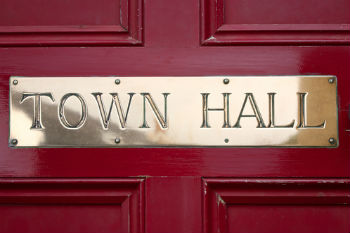 Attempts to criticise local government salaries have been branded as 'both inane and distasteful by chief executives' body Solace.
As local authorities battle the coronavirus crisis, the Taxpayers Alliance (TPA) has published it's annual 'town hall rich list', claiming council tax should be frozen for residents.
Solace managing director, Graeme McDonald, has hit back. He said: 'The Taxpayers' Alliance (TPA) latest attack on local public servants is both inane and distasteful.
'In recent weeks many council staff have been working all waking hours responding to the Covid-19 outbreak, working within local communities and advising Whitehall on the impact of their measures on the ground. They require our support and backing.'
Mr McDonald also highlighted the TPA's own data that showed the number of councils earning over £100,000 has fallen by a quarter since 2015.
'Their analysis is as innumerate as it is crass,' he said.
'At any time Council chief executives and their colleagues are responsible for delivering a variety of highly complex services, including those which are of profound importance to the most vulnerable people in society.'
According to the report, at least 2,667 council employees were paid more than £100,000 in 2018-19, of which 32 were in excess of £250,000.
The report also claimed 25 council staff received pay-offs of more than £95,000, the cap for public sector employees.
Chief executive of the TPA, John O'Connell, said: 'The coronavirus crisis means that frontline council services are more crucial than ever, but at the same time household budgets face an enormous squeeze from crushing council tax rises.
'There are plenty of talented people in local authorities who are focused on delivering more for less, but that is needed across the board. The country needs every council to cut out waste and prioritise key services without resorting to punishing tax hikes on their residents.'