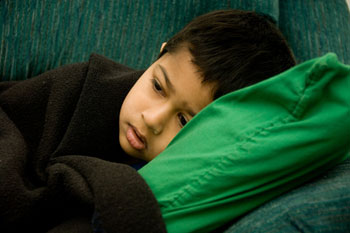 Council leaders have called for the cost of helping unaccompanied child asylum seekers to be covered by the Government.
The Local Government Association (LGA) has warned the current asylum crisis is putting 'unprecedented pressures' on local authorities which already face a cash crisis.
LGA deputy chairman, Cllr David Simmonds, said: 'With around a third of migrants aged under 18, the LGA is calling on government to commit to reimburse the costs in full as the strain on already-stretched children's services budgets risks becoming unsustainable.'
All costs of unaccompanied children up until the age of 25 – including schooling, care and housing – falls to the council area where they arrive into the UK.
Cllr Simmonds added: 'At the moment, these costs fall on the authorities covering the main entry points of the channel sea ports and the international airports, but the situation is becoming unsustainable as some have faced a doubling of the number of children in their care in a matter of weeks.
'In times of particularly high demand, councils work together to ensure that no young person is left with nowhere to go, but the current situation is placing unprecedented pressure on an already overburdened system.
Kent County Council last week warned its social services are struggling to cope with the huge rise in the number of children seeking asylum.