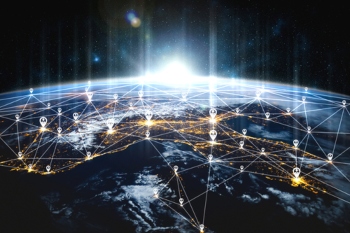 Three councils have won a competition to explore how geospatial technology can digitise the planning process.
Nottingham City, Dacorum Borough Council and South Ayrshire will receive free consultancy and access to GIS from ESRI UK to turn their pilots into a reality.
The pilots will examine how geospatial technology can help increase the use of 3D visualisations within planning, use GIS systems to better manage the use of developer contributions, and create an innovative community consultation platform.
Stephen Croney, head of sector for land, property and planning at Esri UK, said: 'Geospatial technologies can help shape the future of the planning process by delivering significant cost and time savings.
'Spatial data provides the common language to join different data together and make it meaningful. Helping to understand the spatial nature of our environment so that we can better determine its future, means that more sustainable communities are created and helps with the Levelling Up agenda too.'
The Planning for the Future white paper, published in May 2020, outlined the role geospatial technology and data can play in digital planning reform.
Mick Dunn, GIS service manager at Nottingham City Council, said: 'If 3D assessments are conducted in a GIS environment, planning teams will be able to conduct an assessment of various constraints on a site, at the same time as a visual assessment of the impact of the site. This will enable better and quicker business decisions and greatly contribute to modernising the planning processes as per the Government White Paper.'