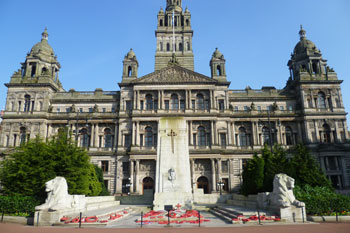 Nineteen 'democracy pioneers', including three local authorities, have been awarded £10,000 each for their work to improve people's understanding and experience of democracy in the UK.
The announcement by the global innovation foundation, Nesta, comes at a time of declining trust and participation in civic life.
Data from the Office of National Statistics shows that between autumn 2018 and autumn 2019, trust in national government fell by 11%, from 32% to 21%. Nesta argues that the 19 democracy pioneers 'provide an antidote to this democractic malaise' with their visions for improved civic participation.
Among the schemes awarded funding, there is Glasgow City Council's use of mini-publics, an assembly of citizens that are demographically representative of the larger population, to deliberate on climate policy and decide on the allocation of budgets.
Fife Council is also being awarded for its use of participatory budgeting – a method of budgeting that helps local people to get involved in decisions about mainstream service budgets. Kirklees Council is looking to build 'democracy-friendly schools'.
Carrie Deacon, director of Government and Community Innovation at Nesta, commented: 'All democracies are complex, imperfect systems. We need to ensure we keep upgrading our democracy.
'We are excited that we can recognise and celebrate the bold experimenters working tirelessly to re-energise and reimagine civic engagement. These quiet revolutionaries are important actors reviving our democracy, but their work can all too often be overlooked.
'Nesta's dDemocracy Pioneers award is only one step in recognising this crucial work. We want to support experimentation in this field, and work to mainstream the best approaches to ensure our democracy remains fit for the future.'