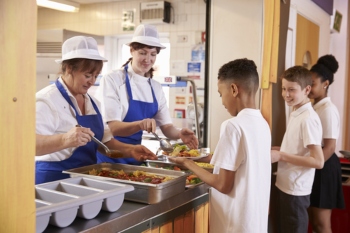 Trade unions have warned half of Scotland's local authority areas will see strike action next month unless an agreement is made over council pay.
The unions have issued notices of industrial action to 11 local authorities, targeting members employed in school cleaning, school catering, school janitorial, waste, recycling and fleet maintenance services.
The current pay offer is a flat rate payment of £850 for all employees earning up to £25,000, with a 2% rise for those earning £25,000 to £40,000. A 1% rise (capped at £800) has been proposed for those earning up to £80,000.
However, the unions have called for council staff to receive a 6% rise, with a minimum rate of pay of £10.50 per hour.
Wendy Dunsmore, Unite industrial officer, said: 'Unite's members across eleven local authorities will be taking targeted strike action due to the abject failure by COSLA and the Scottish Government to pay workers a fair and decent wage.
'The incredible professionalism and sacrifice by local government workers has not been recognised during the COVID-19 pandemic, and Unite's members will no longer tolerate being treated as the poor relation in our public services.'
Johanna Baxter, UNISON Scotland head of local government, added: 'Our members are at breaking point and are worth more than what is on offer – it is deeply regrettable that they should have to withdraw their labour for the employer to recognise their worth. Over 55% of LG workers earn below £25k per year, and the vast majority have received no reward at all for their efforts during the COVID pandemic. The current offer does not even bring the lowest paid LG workers up to £10 per hour.'
A COSLA spokesperson said: 'We appreciate everything that local government workers have been doing, and continue to do, to support people and communities during the pandemic and as we begin to recover.
'We continue with on-going constructive negotiations.'