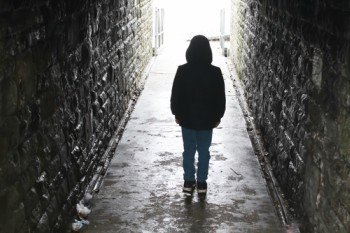 Thousands of children are at risk of being left in 'legal limbo' when the EU Settlement Scheme closes next year, a report has warned today.
The report, published by Coram Children's Legal Centre (CCLC), calls on local authorities to have a clear plan to ensure vulnerable children are not left without status after Brexit.
Figures suggest there are 9,000 children and young people in the care system who are eligible for the scheme. However, it reveals that local authorities have secured status for fewer than 500 children.
The report calls on the Government to work with local authorities to find and support every eligible child and young person in the care system. It also wants the £1,012 citizenship fee currently charged to children to be scrapped.
Marianne Lagrue, policy manager at CCLC, said: 'We are particularly concerned that there are thousands of children and young people in the care of the state who still need to apply.
'This government must act now to resolve the immigration status of the children in its own care. If they cannot, this has worrying implications for whether the system can reach every eligible child and young person with just one year to go. The government needs a comprehensive plan and should extend the deadline.'