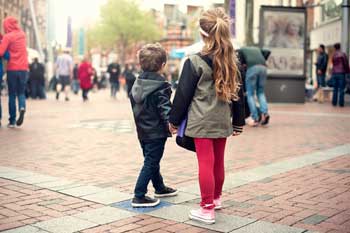 A number of charities have written to the Prime Minister urging him to extend the EU Settlement Scheme (EUSS) deadline to prevent thousands of children from losing their legal status in the UK.
Forty-five charities and organisations have warned the PM that tens of thousands of EU citizens – including children and young people – are in danger of losing their legal status and rights in three weeks' time on the EUSS deadline of June 30th.
Funded by the Government to support people during the application process, the charities warned that EEA+ citizens who are unable to apply by the deadline risk becoming undocumented, and are vulnerable to exploitation, detention and removal from the country.
The letter says: 'We strongly urge the Government to lift the EUSS deadline and ensure continuity of support to ensure all EEA+ citizens can secure their status and rights. This is the only way to ensure that all our European friends, neighbours and the people we support can continuing living their lives lawfully in the UK. With the EUSS deadline now in a matter of weeks, we ask that you to treat this as a matter of urgency.'
Marianne Lagrue, policy manager, Coram Children's Legal Centre, said: 'It is positive that the Home Office has provided funding for charities, local authorities and community organisations to reach some vulnerable EU citizens and family members, and that it continues for a short time beyond the EUSS deadline.
'However, that funding could never reach everyone. If anything, it has demonstrated to us as grant-funded organisations the high level of need that still exists with barely three weeks to go. The support work undertaken by grant-funded organisations should not be used as a justification for not taking action to amend the EUSS to protect the rights of EU citizens and their families.'