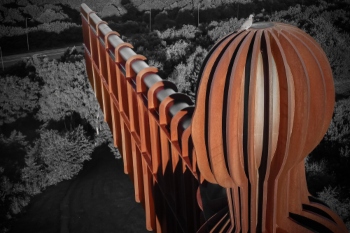 The Government should launch a Northern Big Bang to 'unleash a torrent of investment into the Northern economy' says a report from a Conservative think-tank.
The Centre for Policy Studies says the 'levelling up' agenda will only be achieved by encouraging private sector investment adding: 'The most successful examples of regeneration in this country – such as the extraordinary growth of London's Docklands into a global financial centre since the 1980s, or Nissan's investment in manufacturing in Sunderland – were driven by private investment on a colossal scale.'
The report's recommendations include updating pension scheme rules to encourage more investment into Northern infrastructure, allowing the writing-off of all capital expenditure and creating a new Initial Investment Incentive to help spur a Green Industrial Revolution.
It says making major planning decisions should be passed 'in weeks not years' and it proposes a new Northern Infrastructure Bond as well as a Northern Recovery Bond to allow local investors to support growth. It also backs creating a new Growth Board for the North 'to advise on priority projects and help steer investment.'
In calling for private sector investment the report's authors, former Government special advisesr Nick King and chair of the Northern Research Group of Conservative MPs and former minister Jake Berry, write: 'The limits of what can be achieved through public funding alone were made abundantly clear during Tony Blair's years in power.
'Billions of pounds of taxpayers' money were spent in the regions, alongside increased public sector pay and a generous system of tax credits. Yet Blair's own constituency was one of those that defected to the Conservatives in 2019.'