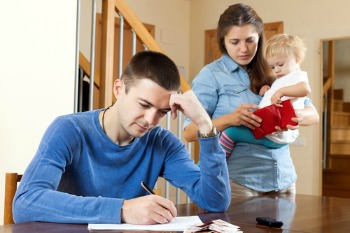 Councils should be given more powers to help tackle poverty, according to a new report published by the Joseph Rowntree Foundation.
The think tank said local authorities, city regions and metro mayors should be given powers to integrate services and help people get back to work. It also recommends these authorities be allowed to keep some of the savings from supporting someone get a long-term or better-paid job.
The report also calls on councils to offer help financial advice as part of their services for children and families.
'The prime minister has made a promise to make Britain work for everyone and reform capitalism,' said foundation chief executive, Julia Unwin. 'As Westminster reconvenes this week, I urge her to deliver on this promise.'
Local Government Association senior vice chair, Cllr Nick Forbes, said: 'There are parts of the UK where there is more to be done to raise people out of poverty. Councils are best placed to lead the way but need the financial freedom and powers to coordinate services and help everyone fulfil their potential.
'All local areas need to be able to integrate support to tackle drug and alcohol abuse, youth offending and prevent homelessness and given powers over national employment and skills schemes to smash through the significant barriers that prevent people finding and keeping a job.'