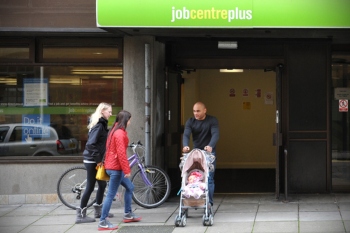 The welfare system should reintroduce a clear link between contribution and reward, according to the results of a three-year research programme.
The study, conducted by Centre for Policy Studies and Public First, found more than two-thirds of voters think the current system is unfair as it fails to recognise previous contributions.
It reveals strong support for higher benefits for those with a history of work and for abolishing the rules that prevent you claiming benefits if you have savings.
The CPS is calling on the Government to reintroduce a modern form of 'the stamp' that ensure those with a record of work receive a one-year boost to their Universal Credit.
The think tank also argues that cutting the taper rate as people return to work is a better approach than retaining the Universal Credit uplift as this would save around £3bn and incentivise work and contribution.
Robert Colvile, CPS director, said: 'Over many decades, that central Beveridge principle of benefit in return for contributions has been eroded almost out of existence. We do not need to rip up the welfare system and start again.
'Rather, we need to do what almost every other developed country does, and reintroduce a clear link between contribution and reward, and a clearer sense of fairness within the welfare system – while still protecting the poorest, weakest and most vulnerable.'
Photo: 1000 Words / Shutterstock.com