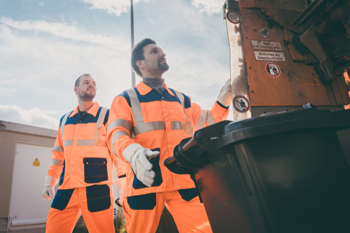 Over the last two years I have had the privilege of being a Commissioner on APSE's 2030 Local Government Commission. Our report – Local by Default – calls for a new constitutional settlement, giving properly funded local government parity of esteem with central government administrations across the UK, enshrining new roles and powers for councils to exercise responsibility over local public services - all based on a devolution framework founded on the principles of subsidiarity, autonomy and local flexibility.
Recognising the critical role that local councils play in our democracy and society must be the way to go. But as the APSE Commission report says, so must appreciation of the work of the local government and school workforces covered by the National Joint Council for Local Government Services (NJC). After all, if COVID hasn't highlighted the vital importance of care and housing workers, school cleaners, caterers, caretakers and business managers, refuse collectors, bereavement, parks and streetscene services, whatever will?
Yet the local government workforce has been consistently undervalued by successive governments. A qualified residential care worker now earns 24% less than in 2010 once RPI inflation is taken into account. Refuse collectors are 15% short and teaching assistants 20%.