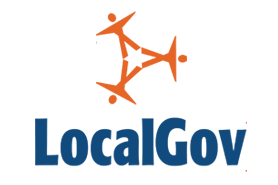 Traffic wardens have long been the profession people love to hate. For many, the introduction of CCTV is simply a faceless extension of the same industry. The government's decision to ban the use of CCTV cameras to control on-street parking has brought the controversial issue of parking enforcement back into the spotlight.
In many areas, however, CCTV is the only efficient and effective way to minimise dangerous parking practices, which can put pedestrians and drivers at risk and trigger traffic congestion. In choosing to restrict the uses of CCTV, the government must ensure the safety and mobility of all road users is not jeopardised.
While increased scrutiny on parking enforcement is welcome to ensure it is carried out fairly and sensibly, the wellbeing of local communities should always be the top priority. An effective traffic strategy improves mobility, facilitates thriving local economies, protects and improves community safety – especially for vulnerable groups such as children and the elderly – and keeps air pollution down.
The reputation of parking enforcement as a 'cash cow' needs turning on its head. The perception that local authorities are looking to boost revenue at a time of budget cuts through a heavy-handed approach to traffic management must be rectified.
Recent research by SEA, a leading provider of traffic enforcement solutions, and the local government think tank LGiU shows that parking controls are not about revenue raising – more than 80% of local authorities either lose money or break even on parking enforcement. In fact, this misperception frequently arises because people conflate revenue from traffic enforcement (parking fines and tickets), with local authority income from parking (which includes on and off-street paid parking).
SEA works closely with a number of local authorities to help them develop and deliver effective traffic enforcement strategies, and in our experience, revenue is never a motivating factor.
Instead, local authorities are motivated by the desire to protect and improve the environment for local communities. The introduction of targeted CCTV has led to significant improvements in driver behaviour in many cities, creating safer roads, improved traffic flow and reduced journey times.
It is good news that the government has recognised the benefits of parking regulations around schools, bus lanes and no-stopping zones, but traffic violations can also have significant impacts elsewhere. A blanket ban does not allow for the targeted and bespoke traffic management solutions that are needed and threatens to impair local economies and put our communities at risk.
Steve Hill is managing director of SEA.