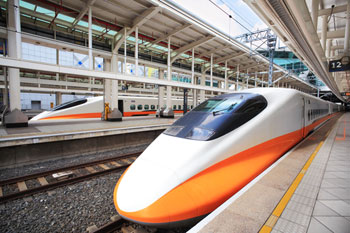 The TV presenter and naturalist Chris Packham has launched a legal challenge against HS2 in order to stop the 'largest deforestation project' since the First World War.
Citing research from the Wildlife Trust, Mr Packham warns that the high speed rail – or what he characterises as a '£106bn vanity project' – would mean the loss of 108 ancient woodlands, 693 local wildlife site, and 33 sites of special scientific interest.
He also says it would put at risk 'all manner of rare and endangered wildlife.'
'This is not 'low level',' he wrote on the site Crowd Justice, which he is using to raise funds for legal action.
'It is serious and irreversible environmental damage up and down the proposed HS2 line. It includes the destruction of important and diverse soils underpinning the health of our woodlands.
'It includes the unlawful clearance of a protected nature reserve by HS2 Ltd's contractors without permission. And all this while the Government dithers and dallies on whether, if so how, the HS2 line should be built at all.'
So far, Mr Packham has raised just over £68,000.
The charity Woodland Trust warned in January that HS2 is 'the biggest single development project threatening ancient woods'.
'It's utter madness,' said Mr Packham.
'I have had enough and I'm doing something about it. But I need your help.'
For the latest on HS2 visit Transport Network.