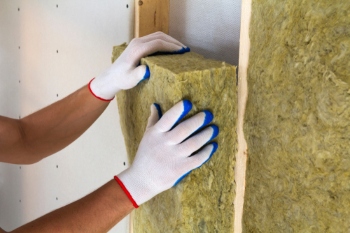 The South West Energy Hub will work with Swindon Borough Council and Wiltshire Council to deliver over £5m worth of home upgrades across Swindon and Wiltshire.
The Hub, which is hosted by the West of England Combined Authority, secured the funding following a successful bid to the Department for Business, Energy & Industrial Strategy (BEIS)'s Home Upgrade Grant fund.
The £5,031,652 will be split across Swindon and Wiltshire, and used to install energy efficiency measures in 241 homes in the area, helping to raise their Energy Performance Certificate (EPC) rating to Band C.
The upgrades will include wall and roof insulation as well as new low-carbon heating systems, thermostats and room heating controls.
'This is welcome news from Central Government that will make a huge difference in the energy bills of people across the region, while limiting impact on the environment as we move forward as a region towards net zero,' said Jon Rattenbury, programme manager for the South West Energy Hub.
'We look forward to working with our partners in Swindon and Wiltshire to deliver sustainable home upgrades that will make homes warmer and address fuel poverty.'
Cllr David Renard, leader of Swindon Borough Council, said: 'With the climate crisis and steep rise in energy prices, it has never been more important to support residents wherever possible in reducing their energy bills, making their homes warmer and at the same time reducing their environmental impact.
'This Government funding is welcome and will be put to work to benefit households in Swindon and Wiltshire.'
Cllr Ian Blair-Pilling, Wiltshire Council cabinet member for public health, said: 'This new grant will make a big difference to low-income families, not only saving them on their energy bills but providing them with greener, warmer homes.
'We are looking forward to collaborating with the Swindon and South West Energy Hub teams to reduce fuel poverty and help families live more comfortably at a challenging time when the cost of living is rising.'