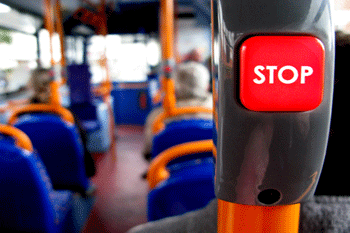 An 'on-demand' bus service is set to be trialled in Sutton to help reduce the borough's high dependency on cars.
The demand-responsive service will allow people to use an app to book seats on a minibus that will stop at more convenient locations and areas not currently served by public transport.
A consultation has been launched by Transport for London (TfL) to determine which areas of the borough the trial should cover and suggested stopping points. As well as reducing car use, it hopes the scheme will also reduce congestion and improve air quality.
Cllr Manuel Abellan, chair of environment and neighbourhood committee at Sutton Council, said: 'I am delighted that Sutton has been chosen to host this new trial. Demand responsive buses have the potential to better connect parts of our borough, particularly those urban areas away from the main centres. They could also offer an appealing sustainable travel option.
'We are keen to see higher public transport provision in our borough and very pleased to be working with TfL to trial this new service.'
Michael Hurwitz, TfL's director of innovation, added: 'This trial will help us to understand if a demand-responsive service will support the objectives of the Mayor's Transport Strategy in reducing car dependency and if it can be deployed to support the established bus network.'