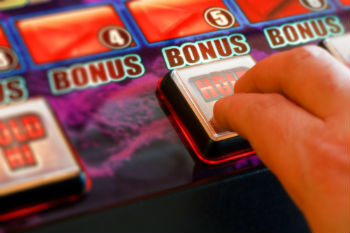 Council leaders have called for greater restrictions on gambling advertising to protect young people from potential harm.
The Local Government Association (LGA) said that the volume of gambling advertising - which has increased by 500% between 2007 and 2012 - is putting vulnerable children at risk from developing a gambling problem.
Cllr Simon Blackburn, chair of the LGA's Safer and Stronger Communities Board, said: 'While the Gambling Act was intended to position gambling as an acceptable leisure activity, we are concerned that the volume of gambling advertising goes beyond what can be deemed the right balance between socially responsible growth and protecting individuals and communities.'
In its pre-budget submission, the LGA is calling for impact tests to enable councils to reject applications for new betting shops where there are already a cluster of such shops. It also wants maximum stakes on fixed odds betting terminals to be reduced from £100 to £2.
Cllr Blackburn explained: 'Councils are also increasingly frustrated over their lack of powers to curb the proliferation of FOBTs – which currently exceed 34,000 in the UK – and the concentration of betting shops on high streets. Lowering maximum FOBT stakes to £2 in line with other gaming machines would help protect those at risk of problem gambling from incurring higher losses.
'Councils are not anti-bookies but a new cumulative impact test would give them the power to veto new betting shops – and FOBTs - in places where there are already existing clusters.'