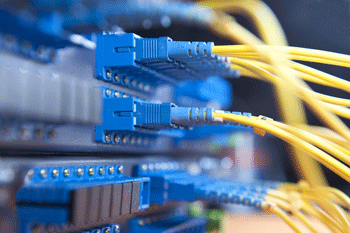 Rollout of superfast broadband to rural communities almost tripled in speed over the last quarter of 2013, government reports reveal.
On track to provide high speed Internet coverage to 95% of the UK by 2017, the £1.2bn government programme had helped 273,731properties connect to superfast by the end of last year.
Figures suggest 300,000 homes and businesses in the UK can now access high speed services, rising from 111,968 at the end of September.
It is expected the number of properties gaining access will rise from 10,000 per week to 40,000 per week by the summer.
The Government has confirmed a further £250m of council funding under the scheme will be announced shortly.
Culture secretary, Maria Miller, said: 'Having superfast broadband is really important to people up and down the country whether they need it for work or simply to download music or films.
'These figures prove that there is now a real momentum with thousands of homes and businesses now getting access each week. This is part of our long term economic plan and broadband will be instrumental in driving growth and boosting local economies throughout the UK.'
Secretary of state for Wales, David Jones, said: 'This Government's plans for broadband UK-wide broadband roll-out are hugely ambitious - but they are ambitions that are quickly being realised.'
Wales Office minister with responsibility for broadband, Stephen Crabb MP, said: 'The contribution that this Government's delivery of superfast broadband will make to economic growth in Wales and UK-wide cannot be underestimated.'