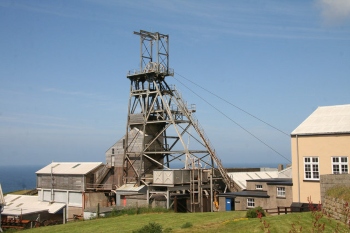 A study to determine if abandoned mines could be used to heat new homes will be undertaken in Cornwall.
Cornwall Council, LiveWest and the National Trust have received funding to explore the potential for sustainable energy from warm water in flooded abandoned mines.
Water within the mines is warmed by natural processes and is not affected by seasonal variations so could potentially provide a continuous supply of heat.
The study will explore if mine water at Geevor Tin Mine can be used to provide heating to LiveWest's housing stock in the adjacent Boscaswell Estate.
Stephen Rushworth, the council's cabinet portfolio holder for economy, said: 'In Cornwall half of homes do not have access to mains gas, and so most rely on oil, LPG or electric night storage heating. Many homes are not suitable for air source heat pumps without expensive energy efficiency measures.
'This feasibility study could greatly improve options for our residents and further develop Cornwall's geothermal industry.'
If the trial is successful, water from around 400 abandoned mines could be used to heat homes in the future.