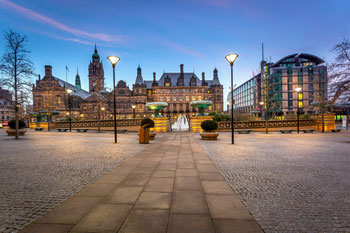 Barnsley and Doncaster MBCs have refused to back a Sheffield city region devolution deal.
However, the councils have not yet formally acknowledged that they have backed out of the deal.
A statement from the Sheffield City Region (SCR) Combined Authority read: 'At a meeting this morning, the leaders of Barnsley, Doncaster, Rotherham and Sheffield councils could not reach agreement on the recommendation put before the meeting, which was to initiate public consultation on mayoral powers relating to devolution.
'However, as things stand, a mayoral election is still set to go ahead in May 2018 to elect a mayor for the combined authority.'
A spokeswoman for Barnsley MBC said that the council was backing a Yorkshire-wide deal.
The leader of Bradford City Council and chair of the West Yorkshire Combined Authority, Susan Hinchcliffe has reiterated her support for a Yorkshire-wide deal.
Cllr Hinchcliffe said: 'We are committed to moving forward on the basis we have set out with a coalition of the willing seeking the deal that offers the best for everyone in Yorkshire.'
Last week the communities secretary Sajid Javid wrote to the leaders of the south Yorkshire councils telling them that the Government simply would not consider any deal that would undo the Sheffield City Region deal.