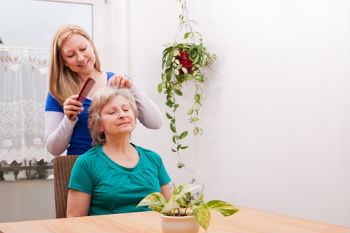 A shocking new social care survey, which found a quarter of respondents were unable to maintain basics like washing, dressing, and visiting the toilet, has revealed a system 'unfit for purpose'.
The poll, carried out by the Care and Support Alliance (CSA), heard from nearly 4,000 people who received care or were carers themselves.
One in five respondents felt unsafe moving around their own home due to a lack of care, while four in 10 were unable to go outside. A fifth of respondents reported they had also gone without meals.
A quarter of respondents told the CSA a lack of care had led to them requiring hospital treatment. One in eight said they had been delayed leaving hospital because they were unable to get the care they needed.
Over one in seven (16%) have had their care packages reduced, even though their needs have increased or stayed the same. A fifth have not been able to work.
Citing an Age UK study, the CSA warned currently 1.2 million older and disabled people are unable to get the care they need - almost double the number since 2010.
Responding to the survey, Glen Garrod, president of the Association of Directors of Adult Social Services (ADASS), said: 'Across the country we see too many examples where it remains extremely challenging to find enough of the right form of care, of good quality, at prices that keep providers sustainable in a thriving market for social care, which means many councils are forced to take difficult decisions when it comes to allocating an ever constrained funding base.'
'The need for the funding shortfalls in adult social care to be addressed is now, it is urgent,' he added.
It is estimated the social care system faces a £2bn funding shortfall by 2020.
'Councils take allegations of abuse and neglect extremely seriously and work with local health, care and police partners both to prevent abuse and to ensure the wellbeing of anyone who has been affected,' said Cllr Izzi Seccombe, chairman of the Local Government Association's (LGA) Community Wellbeing Board, in response to the CSA survey.
'Any form of abuse is unacceptable and we all have a role in ensuring that those receiving care and support are able to have safe and dignified lives and play an active part in their local communities.'
The Government needs to 'fully plug the funding gap', Cllr Seccombe added.