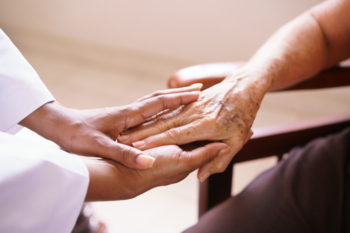 Tens of thousands of people could live more independent lives if councils keep hold of social care under government plans to overhaul health services, a new report has insisted.
The report, commissioned by the County Councils' Network (CCN) from experts Newton, argued social care should remain delivered by local authorities rather than giving increased control to the NHS or central government.
It emerged just days after leaks suggested a draft White Paper on health service reforms would drive GPs, hospitals and social care to work together more closely locally.
However, the proposed shake up of the NHS is not expected to feature any detail on social care reform.
The Newton report argued that only councils, working with their partners including the NHS and providers, can deliver services that support people to live as independently as possible.
It said new ways of working and improved practises could be achieved through a range of interrelated improvements, including better long-term commissioning of residential and home care; more collaboration between councils, the NHS and care providers; maximising the use of the voluntary and community sector; and embracing digital transformation.
But the report warned this model could only be delivered if councils are given the clarity of a long-term funding model for care - due to be outlined in the Government's long-awaited social care Green Paper - and if services remain under the control of councils.
Health and social care spokesperson for CCN, Cllr David Fothergill, said: 'Only councils, which know their populations and providers, have the means to deliver improved social care services to keep people independent for longer. Social care is best delivered as a local service and local authorities have the connection to their communities to truly transform local care for the better.'