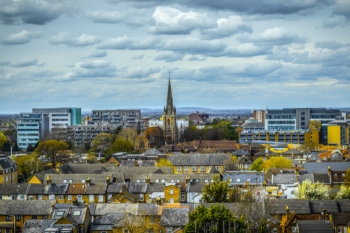 Crisis-hit Slough Council has approved plans to flog around £600m worth of assets as it battles to get its finances under control.
Senior councillors agreed the move last night after officers told them the authority had 'untenable levels of borrowing and debt charges' that risked the council having to spend more than 30% of its net revenue budget to finance these costs.
A paper before the cabinet read: 'This position is clearly unsustainable and, as a matter of urgency, borrowing needs to be reduced.
'If capital receipts totalling £600m were realised over the next five years and used to finance capitalisation directions and repay external loans borrowing could be reduced from its current level of £760m down to circa £335m by 1 April 2027.'
The £760m of current borrowing is costing Slough around £30m in annual debt charges.
Slough currently owns about 6,700 property assets in the form of land and buildings, with a total value of £1.2bn.
Earlier this year, Slough asked the Government for a further capitalisation direction worth as much as £200m.
If granted, the new capitalisation direction would dwarf the value of those handed to the likes of Croydon LBC, which has agreed support worth £120m in principle, and Luton BC, which has agreed support worth £49m.