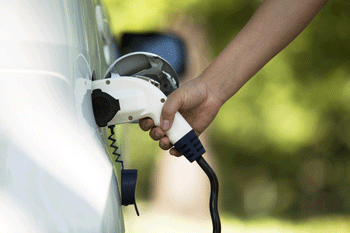 Siemens Mobility has announced a partnership to deliver a series of new charging hubs and more than 120 new electric vehicle (EV) connections across the West of England.
The charging points come under the banner of Revive, the new council-owned public charging network for EV drivers in Bristol, Bath and North East Somerset, South Gloucestershire and North Somerset.
The scheme will feature four dedicated charging hubs, each with between four and eight Siemens Mobility QC45 rapid-charging units, capable of charging from 0-80% in less than 30 minutes.
There will also be 120 new or upgraded charge point connections across the region over the next year.
Cllr Kye Dudd, cabinet member for transport at Bristol City Council, said: 'Revive will provide us with a critical service for residents and visitors – reliable EV charging.
'The scheme contributes to our One City vision of improving sustainable transport options for Bristol and will also help us improve air quality in Bristol. Easy, efficient and sustainable movement is at the heart of improving connectivity across the city.'
Siemens Mobility is the lead organisation for the supply, commissioning and operation of the network, and said it will be supplying more than 15 rapid charging systems at locations throughout the region.
For this programme, the company will be working in partnership with Alfen, which will be supplying a minimum of 45 new dual-socket AC smart charge points, and ENGIE EV Solutions (formerly ChargePoint Services), which is responsible for operating the network and providing the interface with drivers.
Drivers will have access to any GeniePoint Network charge point across the country with GeniePoint users also able to use Revive charge points.
Wilke Reints, managing director intelligent traffic systems for Siemens Mobility Limited said: 'This is a great model for the deployment and operation of an effective and efficient EV charging network.
'Through initiatives such as Revive and our focus on digitalisation, we are making mobility infrastructure and networks more intelligent and sustainable and ultimately delivering an enhanced experience for road users and residents.'
The new charging network is funded by the Office for Low Emission Vehicles, which awarded the four councils £7.1m as part of the Go Ultra Low West programme.