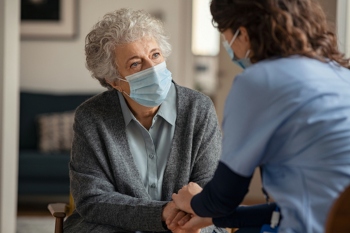 Short-term funding has held back investment in the unstable £16.5bn adult social care market despite a forecast 57% in demand from the over-65s by 2036 says a report from the National Audit Office (NAO).
Some 76% of care homes for older adults and adults with dementia are for-profit while of the remaining 24%, 14% are not-for-profit and 10% are run by a local authority or the NHS.
Yet some 55% of large for-profit care homes and 39% of large for-profit care at home providers reported a return on investment of less than 5% in 2019.
Around 39% of for-profit care home providers and 34% of for-profit care at home providers have current liabilities which exceed their current assets and 'significant numbers of large providers are not financially resilient' says the NAO report The adult social care market in England.
The funding watchdog says current oversight for adult social care is 'ineffective' as the Department of Health and Social Care, responsible for setting national care policy, does not have legal powers to intervene or hold individual local authorities to account for their performance.
The department has not produced a workforce strategy since 2009 to tackle recruitment problems among the 1.5m staff while uncertainty about future funding and care policy mean providers are reluctant to invest in accommodation. The NAO says that 'despite many years of government papers, consultations and reviews, the department has not brought forward a long-term plan for care.'
There were 839,000 adults receiving long-term local authority support in 2019/20 costing £16.5bn with14,800 registered providers across 25,600 adult care locations, There is an estimated 57% increase in over 65s needing care by 2038 and 106% increase in costs.
Boris Johnson has now suggested long-awaited plan to reform social care could be coming soon. Speaking at the Commons Liaison Committee yesterday, the Prime Minister told MPs it was 'highly likely' social care would feature in the Queen's speech on 11 May.
He claimed the issue that needed to be resolved was the gap between the NHS and social care 'into which so many people fall'. He said: 'If you're going to ask me, "Do we need a plan to do it, a long-term plan, a ten-year plan?" Then the answer is yes.'