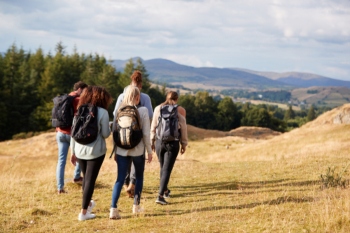 Young people are abandoning rural communities due to a lack of public transport and affordable housing despite the Government's much-vaunted 'levelling up' agenda, a countryside charity has warned.
CPRE commissioned YouGov to survey over 1,000 people aged 16-25 and found that only two in five young people expect to stay in the countryside over the next five years.
The lack of affordable housing was cited as one of the main reasons young people were leaving rural areas. Eighty-four percent identified a chronic absence of suitable housing as a major factor in them being likely to leave.
Fewer than one in five (just 18%) told YouGov that they think their future looks bright, with digital connectivity and poor public transport links all playing into their feelings.
Out of those young people who took part in the survey, 66% said that they're concerned about infrequent and unreliable public transport and 76% identified poor digital connectivity as a factor in their decision to move.
Commenting on the survey, CPRE chief executive Crispin Truman said: 'A thriving countryside depends on young people being able to study, work and start families in rural areas. But the majority of young people born and raised in the countryside feel they can no longer afford to live there – despite the overwhelming majority saying they would like to.'
'The shameful inequities of rural life mean young people growing up today struggle simply to meet up with their friends – in person or online – because public transport and broadband in the countryside has been treated as an afterthought for too long,' he added.