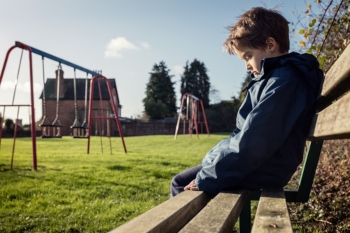 Thousands more children have become severely absent from school since the pandemic, with nearly 800 schools missing entire classes of children, a think tank has warned.
In a new report, the Centre for Social Justice (CSJ) found 758 schools reported that at least an entire class worth of children had become severely absent in the first term back in Autumn 2020. This is an increase of 33,000 children compared to the previous year.
The report also shows that a further 6,000 children are now severely absent from alternative provision schools.
CSJ also warned that severe absence affected the most disadvantaged areas the most as they were 10 times more likely to have a whole class worth of severely absent pupils compared to schools with the most affluent intakes.
The report states: 'The prevalence of severe absence is a national scandal. Nationally, 1.4 per 100 pupils were severely absent in Autumn 2020 and nearly one in 28 schools had an entire class-worth of children missing.
'This issue is felt in every corner of our country. Every local authority has a cohort of severely absent pupils and over 500 pupils were severely absent in around half of all local authorities in Autumn 2020.'
The report warns there is currently no data to show what has happened to severely absent children, and plans to tackle absent rates do not go far enough to tackle the level of need.
It is calling on the Government to take some of the forecasted underspend from the National Tutoring Programme to ensure that the severely absent pupils are returned to school. It also wants 2,000 school attendance practitioners to be appointed to address the underlying causes of school absence.
The Government announced new measures last week to end 'postcode lottery' of school attendance.