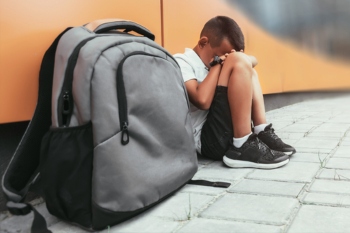 All local authorities will be required to issue fines for unauthorised school absences under new measures unveiled by the Government.
The Department for Education (DfE) has outlined new proposals to tackle the 'postcode lottery' of avoidable absence in schools.
This includes all schools having policies in place setting out how they will support pupils to attend as regularly as possible.
Under the measures, all local authorities will be required to issue fines for avoidable school absences when all other options have been explored.
Data from the Department for Education shows that while some local authorities issued over 1,500 fines in 2020/21, others issued no fines.
Education secretary Nadhim Zahawi said: 'As we transition from pandemic to endemic, it makes me even more determined to fight for children to be in school every day they possibly can be.
'Absence due to COVID is unavoidable, but there are other reasons children miss out on school too. Our new proposals will end the postcode lottery of how attendance is managed in different schools and parts of the country, and make sure every child and family gets the best possible support to attend school as regularly as possible.'
Schools are also being invited to take part in a new daily attendance data collection trial to help the Government understand and manage sector-wide attendance trends.