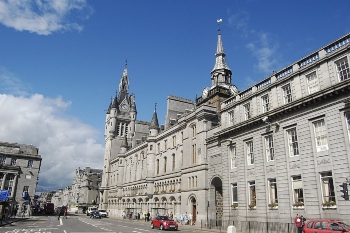 Aberdeen City Council has been warned to improve its housing and education services by the public spending watchdog.
A new report from the Accounts Commission has praised how the council has improved over the past five years, addressing many of the issues affecting its performance.
However it warns housing and education still need to improve significantly as the council ranks among the lowest in Scotland for satisfaction with schools.
Elma Murray, interim chair of the Accounts Commission, said: 'Aberdeen City Council has made major strides to become an award-winning council. The council has an innovative outlook in delivering a new economic vision for the city, working well with its partners to achieve this. But the council will continue to face significant financial pressures, made more pronounced by COVID-19. The pandemic is exacerbating inequalities for many across Scotland, and we urge the council to ensure it can support and improve the lives of those vulnerable communities in Aberdeen.
'As well as tough budget choices and managing the impacts of a volatile global oil and gas market, the council must address its underperforming education and housing services. The council must build on its recent progress to address how it delivers services, continue to work with communities and develop how it reports on its performance as the city recovers from the pandemic.'
Council leader, Cllr Jenny Laing said: 'We have demonstrated significant improvements in key areas since the 2015 Best Value report, anchored by organisational restructuring and sound financial stewardship – helping the council deliver major building projects at pace, vital public services within budget, and at the same time make significant savings without impacting on local services.'
She added: 'At the same time we recognise that there are areas of operation that require focus and we have been taking steps to address this through service redesign and other measures.'