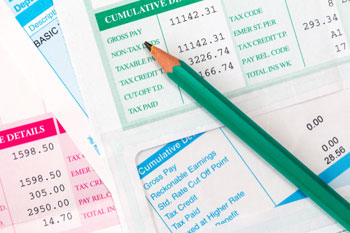 A Scottish trade union has urged its members to reject the offer of a pay increase up to 3%.
The Convention of Scottish Local Authorities (COSLA) has offered staff earning less than £36,500 a 3% pay increase, while those earning between £36,501- £80,000 would be awarded a 2% increase. Employees earning more than £80,000 wold receive a flat rate increase of £1,600 under the offer.
However, GMB Scotland said the offer is 'totally unacceptable' and will increase the disparity between the lowest and highest paid council staff.
GMB Scotland senior organiser, Drew Duffy, said: 'We cannot recommend support for a pay offer that has not been meaningfully negotiated in any way with the trade unions and would result in the lowest pay grades receiving the smallest increase.
'COSLA's offer isn't credible and it's totally unacceptable - we won't leave it unchallenged because our members' pay, jobs and services have been hammered by the cuts over the last decade.
COSLA said the pay increase was the best and final offer available.
COSLA's resources spokesperson, cllr Gail Macgregor, said: 'As employers we fully recognise that our employees deserve a fair pay award. We are therefore being open and absolutely up front from the start.
'All of our staff deliver essential services to communities, as was perfectly illustrated during the recent adverse weather, and despite the financial challenges we have come up with the best deal that we can.
'We hope that our trade union colleagues will recognise that in the current financial climate and with the budget settlement we received, we are making a fair offer to all our employees.'
The three trade unions in England have all accepted the pay increase on offer.