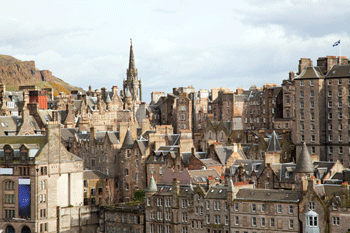 Scotland has some of the least local councils in Europe and is lagging behind England in terms of voter representation per councillor, new research has found.
Fresh analysis has found that while England has an average of 2,814 people per councillor, Norway 572 and Denmark 2,216, the average councillor in Scotland has to look after 4,155 constituents.
The Electoral Reform Society (ERS) campaign group said 'distant mega councils' were putting a strain on communities, and contributed to voters feeling distant and isolated from their services.
It added that, as well as councillors having to serve huge populations, Scotland's councils covered huge areas following 'decades of centralisation'.
Director of ERS Scotland, Willie Sullivan, said: 'These stark findings cast a light on just how distant many local councils sadly are following years of centralisation.
'It's not fair on voters or their representatives that these mega-councils often feel remote and separate from their communities.'