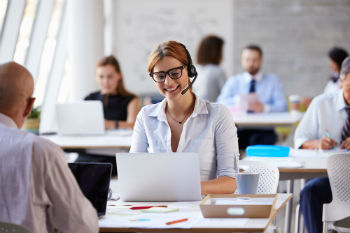 Customer satisfaction with local services has reached its highest point for six years, according to the latest survey.
The Institute of Customer Service says the local public services sector shows the largest year-on-year increases for happiness with the way complaints are handled.
But it says the sector scores lower than any other for satisfaction with website and email interactions.
The UK Customer Satisfaction Index, based on a sample of 10,000 people, says improvements over the last six years have been achieved mainly by 'getting things right first time', better complaint handling and improved experiences on the phone.
The institute's CEO Jo Causon said: 'The findings from this report paint a clear picture for the local public services sector: in order to continue building on customer satisfaction in an uncertain economic climate, place the customer at the centre of business strategy – or risk losing out to those who do.'