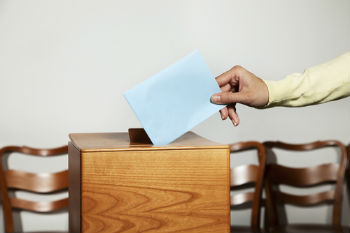 Unison has been bitterly divided by a motion to censure the national joint council (NJC) over the acceptance of a two-year pay offer.
The local government union had a fraught debate last night in Brighton over an Emergency Composite A to censure the NJC committee.
The NJC accepted a local government pay offer last April of a 1% pay increase with a further 1% in 2017.
The committee argued that while it was a poor deal, Unison's membership was not in a position to take industrial action against it.
Their critics, however, argued the acceptance of the pay offer was against the wishes of the union and its members.
One delegate said the NJC was "defeatist and unable to lead a fight" and described the deal as "lousy" and said it was made "behind our backs".
The chair cautioned delegates and told them to avoid making the debate personal.
The debate continued this morning on the conference's second day and was put to the vote.
The result of the first vote was evenly divided and so the chair rang the bell and it went to a card vote.
Update: The card vote was won, which means Unison will examine its bargaining structures and find out whether NJC bargaining is delivering for members. The trade union also pledged to review its pay consultation procedures to ensure no offer rejected in a consultation can be accepted without further consultation.