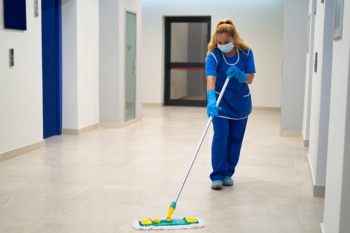 Government pledges on the National Living Wage (NLW) could cost councils at least £400m over the next two years and force further service cuts, the Local Government Association (LGA) has warned.
The Low Pay Commission has suggested the NLW could rise from £9.50 this year to somewhere between £10.58 and £11.33 from April 2024.
This higher figure would represent a 19% rise in two years – on top of the 6.6% rise absorbed by employers in April.
The LGA estimates that 35% of local government staff could end up paid no more than the NLW by 2024 unless additional funding is secured.
Chair of the LGA's resources board, Andrew Western, said: 'Staff pay makes up a huge proportion of councils' costs and it is clear that the rising cost of living is going to have a huge knock-on impact on pay pressures for local government.
'The forecasted sharp rise in the NLW – if unfunded – would hit council budgets hard and put services at risk.'
'Only by fully funding the cost, can central government ensure councils can continue to protect vital services - such as adult social care, homelessness support, collecting bins and filling potholes – and the jobs of the public sector workers that deliver them.'
A spokesperson for the Department for Levelling Up, Housing and Communities said: 'We are working with the sector to understand the impact of emerging challenges on councils and stand ready to speak to any council that has concerns about its ability to balance its budgets.'