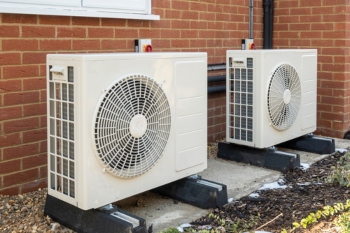 Councils should have a role to play in avoiding widening regional inequalities when retrofitting housing, according to a new report today.
Think-tank Localis said huge variations in property prices meant a one-size-fits-all approach to incentivising the installation of heat pumps to meet net-zero targets would not work.
The Government this week announced a £450m fund that will offer grants of £5,000 to up to 90,000 households.
However, Localis highlighted that in parts of the north and midlands the estimated cost of retrofitting represented around 25% of average property values while in London and the south-east the figures were lower than 2% in some areas.
The think-tank suggested councils in the so-called red wall should collaborate to create regional 'one stop shops' to achieve scale, engage with landlords and collect data to inform solutions.
It also recommended that councils should create local retrofit jobs strategies to make use of skills and supply chain opportunities.
The Local Government Association has published a plan, under which 1,000 homes a day would be retrofitted with 'low-carbon efficiency measures' by 2030.
London Councils announced last week a city-wide plan to retrofit every London home by 2030 at a cost of cost £98bn. It forecasted that this would create 200,000 jobs. However, it would require a £12bn investment from central government.
Localis chief executive Jonathan Werran said: 'Without a tailored and localised approach that considers the varying housing economics of each locality, a one-size-fits-all approach to funding retrofitting threatens to deepen regional inequality and counter efforts to level up in red wall areas.
'If the challenge of how to effectively support retrofitting properties in low value areas is not met we risk creating a dangerous divide between different parts of the country.'
Localis said central government had a role to play in providing 'clear and concise information and timelines' and incentives, in addition to bringing forward the £3.8bn social housing decarbonisation fund.