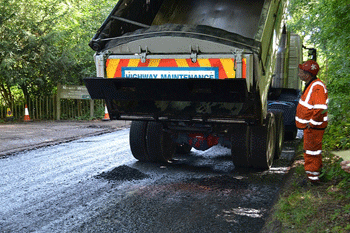 Local residents' dissatisfaction with their local councils' services is now at the highest level at any time over the last six years, according to the latest triannual satisfaction poll from the Local Government Association (LGA).
In each poll, around 1,000 or more respondents are invited to indicate how satisfied they are with the following eight council services: waste collection, street cleaning, road maintenance, pavement maintenance, library services and support for older people, and services and support for children and young people.
Road maintenance suffered the biggest fall in terms of resident satisfaction. In September 2012, when the LGA poll began, those respondents saying they were actually fairly or very satisfied was 46% of the sample. This plunged to 35% in the most recent poll, carried out in October 2018 – representing a drop of 23.9% over the six years.
This was followed by:
• Services and support for children and young people, falling 18.8% over the six years, (from 53% to 43% satisfaction between 2012-18)
• Services and support for older people, falling 16.3% (from 49% to 41%)
• Pavement maintenance, falling 12.6% (from 58% to 51%)
• Street cleaning, falling 12.1% (from 74% to 65%)
• Library services, falling 10.4% (from 67% to 60%)
• Waste collection, falling 8.4% (from 83% to 76%)
• Sport and leisure services, falling 6.3% (from 63% to 59%)
Consistent with the low satisfaction levels given for road maintenance, 33% of respondents said road maintenance had worsened in the last 12 months. By comparison, only 9% said sport and leisure services had worsened.