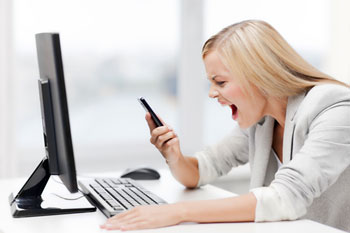 Councils are failing to provide a good customer service over the telephone, according to the results of a new survey.
The survey of a 1,000 members of the public, conducted by alldayPA, revealed that nearly half (47%) rated the telephone service of local authorities as poor. The majority said an over-reliance on web and email was affecting the quality of service, with 70% of people wanting to speak to someone directly when making a complaint or trying to resolve a problem.
The biggest complaints about service over the telephone were unhelpful or impolite call handlers, the overuse of voicemail and automated call menus, and the length of time it took for the phone to be answered.
David Joseph, board executive at alldayPA, said 68% of people surveyed would move their custom elsewhere if call handlers were impolite or unhelpful. 'This may be why frustrations with local authorities are so high, as we have no choice in who we can use for these public services,' he explained.