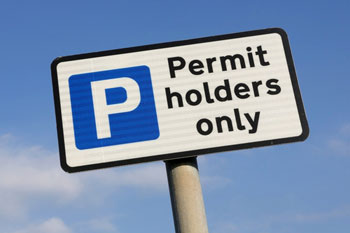 Councils have increased the cost of a residential parking permit by an average of 51% since 2011, according to new research.
The figures, published by esure Car Insurance, show that 37% of councils have increased the cost of residential parking since 2011, with 54% expanding the number of paid for parking zones in their area.
The investigation also uncovered wide variations in the cost of parking permits, with residents in Manchester and Birmingham paying 12 times the national average.
Jon Wilshire, chief underwriting officer at esure, said: 'Parking is a costly bone of contention for most drivers. With the cost and number of paid for zones on the rise some motorists are paying hundreds of pounds simply to park their car near their home.
'And to make things worse even with a residential parking permit many drivers still find it difficult to find a parking space near their own home. Over the past two decades the number of vehicles on the road in Britain increased by 10 million, going up from 21 million in 1995 to 31 million in 2015 but the space available for parking in residential areas has not increased.'
The Local Government Association (LGA) said the survey highlights the difficulties councils face in balancing the requirements of commuters and residents.
Transport spokesperson, cllr Peter Box, said: 'Councils often introduce restrictions at residents' request and consult widely on them, but in some places there simply is not enough road space or parking space to accommodate demand.'