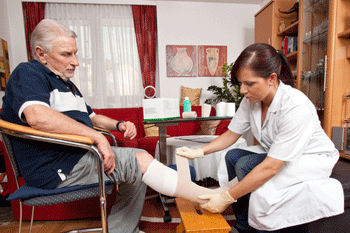 The number of complaints about adult social care has risen by 18% in the past year, according to new figures published today.
The Local Government Ombudsman (LGO) said it received 2,803 complaints and enquiries in 2014/15 about adult social care, 55% of which were upheld by the ombudsman.
The most common areas of complaints were about assessment and care planning, residential care, home care, and charging and safeguarding.
Local Government Ombudsman, Dr Jane Martin, said: 'An increase in complaints locally may indicate a public more willing to come forward with concerns and a sector more inclined to listen. But, as the final stage of the process, the enquiries we receive indicate a local complaint procedure not working as it should and missed opportunities to have put things right first time around.
'As the health and social care sectors become more integrated, complaints systems must maintain clear lines of accountability so that the patient or care user understands where to turn to if they wish to raise concerns.'
The report has been welcomed by Care England, who said the figures highlight problems caused by 15-minute care visit.
Professor Martin Green, chief executive of Care England, said: 'Importantly, this report highlights that poor communication is the cause of many complaints, and we would like to see local authorities communicating effectively to avoid situations where people's care is affected and they are left confused.
'This is especially pertinent for complaints about the funding of care: local authorities must ensure that service users don't experience delayed assessments or 15-minute care visits. The LGO notes that in care visits of this length, there is no time to properly communicate concerns.'