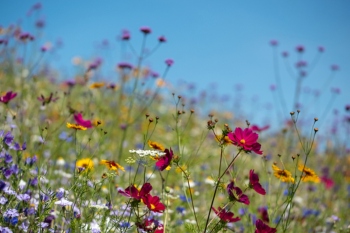 A new report has set out nine changes that can be delivered by local government and other partners to reverse biodiversity decline by the 2030s.
Published today by five UK statutory nature agencies, the report calls for greater action and investment in nature, and for cities and organisations to adopt targets to become Nature Positive.
The Nature Positive 2030 report sets out how the UK can meet its commitments in the Leaders' Pledge for Nature, and ensure that nature's recovery plays a critical role in achieving Net Zero.
The report recommends nine changes that can be delivered rapidly including ensuring outcomes for nature are integrated in development plans, investing in habitat restoration and creation, and ensuring wildlife thrives within protected areas.
Natural England chair, Tony Juniper, said: 'Nature recovery is within our grasp – we can become Nature Positive by 2030, provided we act now. We need to go high nature and low carbon, tackling the twin crises of biodiversity loss and climate change together, and today's publication sets out how we can do this.'
Clare Pillman, chief executive of Natural Resources Wales, added: 'While our window of opportunity is small, we know that real change can happen when governments, groups and individuals work together to protect our climate and natural world.'