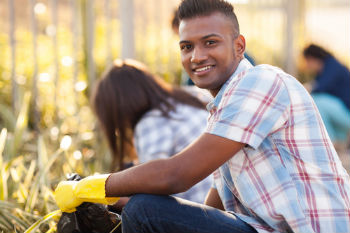 The Government should invest £1bn to help transfer public buildings and land into the hands of community groups.
The report, published by Locality, warns that unless urgent action is taken to protect England's assets, they could be lost for good. It calls for for a new community asset investment programme to help community groups and organisations take over the management and ownership of public buildings and land.
Chief executive of Locality, Tony Armstrong, said: 'Cuts to local authority budgets have meant that many councils are looking to sell off their land and buildings – like community centres, libraries or sports centres - to the highest bidder in an attempt to raise badly-needed cash. '
'This is a very short-sighted view which puts communities at risk of permanently losing important public buildings and spaces for the sake of a quick buck.
'Transferring public assets to communities can safeguard them for generations to come and we urgently need the government and other funders to step in to support organisations to do exactly that.'
The report, entitled Places and Spaces - The future of community asset ownership, found that the most deprived areas are particularly at risk of losing their community spaces, making inequalities more entrenched.