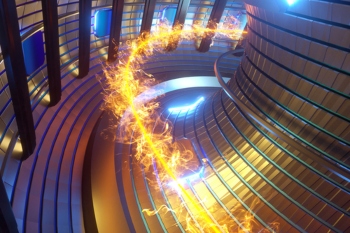 Local communities and regions are being invited to put forward proposals to host the UK's prototype fusion energy power plant.
The Government said the successful bidder will help pave the way to a limitless supply of low carbon, clean energy to the UK. It will also create thousands of new local highly-skilled jobs.
The successful site will be home to the construction of the plant, targeted for completion by 2040. The local area will need to meet certain criteria such as adequate land conditions, grid connection and water supply.
Business and energy secretary, Alok Sharma, said: 'We want the UK to be a trailblazer in developing fusion energy by capitalising on its incredible potential as a limitless clean energy source that could last for generations to come.
'Communities across the country have an incredible opportunity to secure their place in the history books as the home of STEP, helping the UK to be the first country in the world to commercialise fusion and creating thousands of highly skilled jobs to drive our green industrial revolution.'
Communities will have until the end of March 2021 to submit their nominations.