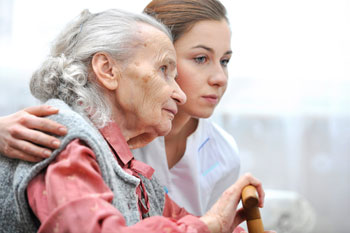 A lack of national leadership and clear planning is holding up urgent changes needed for health and social care services, Scottish government watchdogs have warned.
The Auditor General and the Accounts Commission says the Edinburgh government must produce comprehensive long-term plans to 'reduce the barriers that hold local bodies back from creating new ways of working that meet the changing needs of their communities.'
It says the number of people aged 85 and over in Scotland is expected to rise by two-thirds in 2030 and double by 2034, while the GP workforce is aging and the financial climate for public spending is 'tough'.
New approaches to health and social care are emerging in some parts of Scotland but they are generally small-scale and a widespread shift is not happening fast enough.
Auditor general Caroline Gardner said: 'An ambitious vision can be a catalyst for change but without a clear and detailed plan of action there's a risk that ambition is overtaken by circumstances.
'Current health and social care models are unsustainable but with the right services in place, many people could avoid unnecessary admissions to hospital or be discharged more quickly.
'This will have benefits for service users and for the staff who work extremely hard in challenging circumstances to deliver health and social care.'