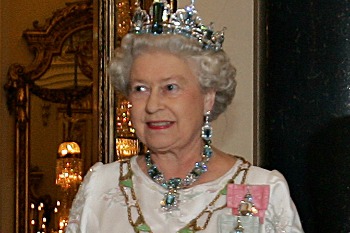 The Local Government Finance Bill has been dropped from the legislative programme, leaving plans for business rates retention in limbo.
Despite the lack of a Local Government Finance Bill, a Department for Communities and Local Government spokeswoman said: 'The Government is committed to delivering the manifesto pledge to help local authorities control more of the money they raise and will work closely with local government to agree the best way to achieve this.'
Legislation related to Brexit was centre stage, including plans to repeal the European Communities Act and shift EU law onto the British statute books.
As expected, there was no social care bill though the Government committed to a consultation of the future of care.
Conservative chairman of the Local Government Association, Lord Porter, said: 'It is hugely concerning that the Government has not reintroduced the Local Government Finance Bill in the Queen's Speech.
'Local government collectively must keep every penny it raises locally in taxation to spend on local services to help secure the long-term financial sustainability of councils and ease the pressure facing the public services our communities rely on.
'Plans to develop a fairer system of distributing funding to councils must also continue.'
The speech also focused on plans to tackle terrorism, including establishing a commission for countering extremism 'both across society and on the internet,' and building a 'more united country'.
Government also plans to tackle terrorism 'at source' through military action to 'destroy Daesh in Iraq and Syria'.
The Queen announced plans to increase the National Living Wage, and tackle the gender pay gap and discrimination.
Other measures include:
The announcement of a full public inquiry into the Grenfell Tower tragedy
Legislation to protect victims of domestic violence and abuse
A reform of mental health legislation, which will be 'prioritised' in the NHS
Plans to ban unfair tenant fees
Ensure more homes are built
Legislation on personal data protection
Legislation to modernise the courts system
Cllr Paul Carter, chairman of the County Councils Network and leader of Kent County Council, said: 'With the omission of the Local Government Finance Bill from the Queens Speech it appears that 100% Business Rate Retention is off the agenda in its existing form. Therefore, it is essential that Government works with counties to identify other ways in which local government can retain more resources locally, without the need for legislation.
'I would also encourage Government to continue their Fair Funding review and not allow timescales to slip, taking into account existing and growing pressures, such as those facing children's social care.'
Chief executive of the Chartered Institute of Public Finance and Accountancy, Rob Whiteman, told The MJ he was 'disappointed but not surprised' that the legislation had been dropped.