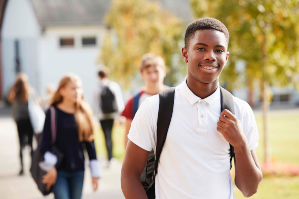 QRoutes, a provider of software solutions for local authority transport planners, has launched a new product, QPaths, which will automate the assessment of children's eligibility for home to school transport.
Developed in partnership with North Tyneside Council, QPaths will be used by local authority home to school transport departments to help ease the processes of assessing home to school distances. Using routing technology and a GIS map, planners can create a precise view of students' shortest, safe walking route, in seconds, which determines their eligibility to free school transport. It also integrates with council online portals to assist with more immediate answers and ensuring speedy decisions for parents.
Replaces a long manual process with a 30-second search
QPaths uses the UK's most comprehensive maps from Ordnance Survey including its very latest Paths Network, making it reliable and accurate. Previously planners were manually calculating hundreds or even 1000s of applications using Google Maps as a guide. This time- consuming process is replaced by a speedy, reliable and accurate search.
Accuracy drives savings on school transport
QPaths' automation offers councils hours in saved time and, with the average travel pass costing between 300 to 400 pounds, its precision could create significant cost efficiencies. The accuracy of the automated tool also reduces the need for human interpretation on whether or not a student is eligible for a pass, making the final decision straightforward and promoting trust in the outcome with parents. And in the event of appeals it also allows interventions by planners with an audit trail of outcomes.
Promotes safety and contributes to improvement
The QPaths product, which is GDPR compliant and stores no data on students, has other functionality which can improve road and route safety. It is integrated with Google Street View meaning travel routes can be assessed for their suitability, (i.e. are they well-lit or busy). With this tool, planners can easily label unsuitable routes to be blocked when it comes to eligibility assessment. There is also the ability for planners to compare and evaluate changes to routes and perform "what-if" scenarios. For example, if a school has more than one gate or if there are planned site changes, meaning that planners can review the distances to the alternative locations, enabling them to assess the potential impact on students' home to school journeys.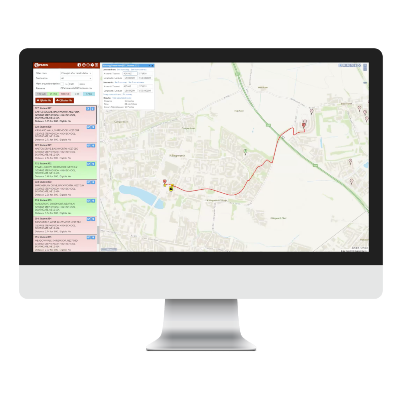 Andrew Fish, Customer Success Manager at QRoutes says: "We are pleased to offer a faster and more accurate solution for planners in education and transport departments. Helping them to free up their time, which will be particularly critical as schools begin to reopen following the impact of Covid-19. Student safety is also a priority for us at QRoutes and we hope that this solution will offer piece of mind to parents that their child's safety is paramount."
"This also signals an exciting growth opportunity for QPaths as a company as eligibility assessment is a new business area for us."
North Tyneside, the local authority development partner, comments: "Distance eligibility testing was taking our small team too long, causing potential delays in decisions for parents. We wanted to improve our service to our customers and needed a fast, efficient and accurate way of calculating the safest walking route to school. QPaths provides us with this tool."
Available for purchase immediately, QPaths can be integrated with all major education management systems for the purpose of loading in information on student journeys in need of assessment. If you would like further information, please contact info@qroutes.co.uk