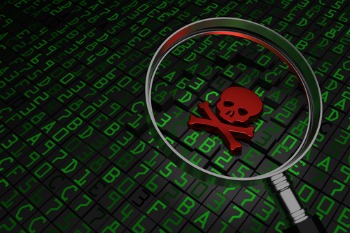 Public sector organisations are the number one target for malware attacks in the UK, according to the latest survey.
Nearly 40% of malware attacks - surreptitious downloading of software to disrupt computer operations, gather sensitive information or gain access to private systems - were against public sector organisations, NTT Com Security, says in its 2015 Global Threat Intelligence Report.
Worldwide, financial services continues to be the most targeted sector with 18% of all detected attacks, the survey found.
But in the UK market the number of malware attacks against public sector organisations was three times more than the next sector, insurance (13 per cent) and nearly five times more than the media and finance sectors (both 9%)
Stuart Reed of NTT Com Security said: 'The fact that public sector figures are so high compared to other sectors in the UK is due largely to the value of the data that many of these organisations have, which makes them attractive and highly prized targets for malware attacks.
'While the level of threat may vary from organisation to organisation, they all have information that would be of interest to cyber criminals.'