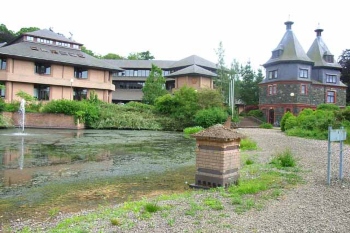 Powys CC's savings plans are 22% off target more than halfway through the financial year, senior councillors have been warned.
The council needed to save £13.3m this year but so far individual services have achieved or identified 'assured' savings of £10.4m.
Departments covering highways, transport, recycling, education, legal and democratic services are still well short of the savings targets they are expected to deliver.
A report to cabinet read: 'Services are being challenged as to why the position for some proposals has changed and will be required to consider mitigating action to ensure that they can deliver within the budget allocated.'
This year's budget was supported by the use of more than £4m of reserves, reducing the level of reserves from 6.9% of the total net revenue budget to 4.7%.
Photo: © Oliver Dixon