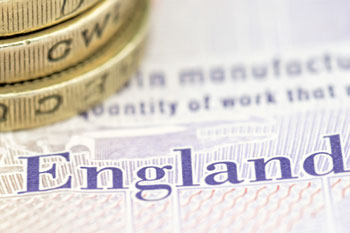 The most deprived areas have been hit hardest by council spending cuts over the current parliament, a public finance think tank has reported.
Analysis issued by the Institute for Fiscal Studies shows local authority spending per person decreased by 23.4% in real terms from 2009/10 to 2014/15 but with significant variations across the country.
London boroughs cut spending by 31.4% per head, while authorities in the North East inflicted 26.5% cuts and those in the North West 25.7%.
Planning and development were among the service areas which felt the most swingeing budget cuts of more than half, while housing and transport were all cut by at least 30%, the study revealed.
And despite being made a priority area by upper tier authorities, per capita social care spending was cut by one sixth (16.7%) in real terms between 2009/10 and 2014/15.
IFS research economist and report co-author, David Innes, said: 'On the whole, it is more deprived areas, those with lower local revenue-raising capacity and those that have seen the fastest population growth that have seen the largest cuts to spending per person.'
He warned further cuts over the next five years would be focused on these self-same authorities if the current system for allocating funding remained in place.
In response, local government minister, Kris Hopkins, said the Coalition had delivered 'a fair settlement' to every part of the country' – including north and south, rural and urban, city and shire authorities - while public satisfaction with services had been maintained.
Defending the Coalition's track record in deficit-reduction, Mr Hopkins said council spending over the current Parliament – excluding education – had increased in cash terms.
'Every council should therefore be able to deliver sensible savings while protecting frontline services for local taxpayers and keeping council tax down,' he said. 'This could include doing more joint working, getting more for less through smart procurement, tackling local fraud and council tax arrears, or utilising their reserves and surplus property.'