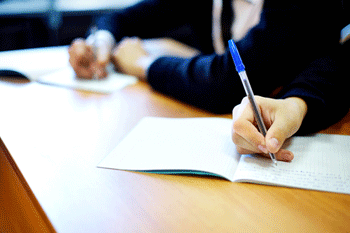 Elected police and crime commissioners should be given new powers to set up free schools for troubled children, according to home secretary Theresa May.
She told a national newspaper the move would be part of a plan to expand commissioners' powers into youth justice, probation and court services after the May elections.
The new schools would support troubled children and prevent them falling into a life of crime, she said.
Mrs May cited the example being pioneered by Northamptonshire police and crime commissioner Adam Simmonds, who is set to open a 1,200-strong free school in September with a 'crime specific curriculum'.
In a speech to a London conference she said there was now consensus that PCCs were here to stay.
However, Sara Ogilvie, policy officer for human rights group Liberty, said the new plan was 'a sure-fire way to estrange troubled children and fast-track them into the criminal justice system.'
Meanwhile the Department for Education has approved plans for a new academy in Brighton in a joint project by the local authority and the city's university.
The University of Brighton Academies Trust has been working in conjunction with Brighton and Hove City Council and the school is set to open in September next year.
Council leader Warren Morgan said: 'This is very good news for children and families in the city who need a new secondary school by 2019.
'It is a great contribution to the future of Brighton and Hove by the University of Brighton, which has a strong track record in excellent education.'
Visit The MJ (£) for more on youth justice.